As part of Mediapolis Natural Health's Community Outreach Program, we are offering FREE ten-minute chair massages to employees with no strings attached. Our goal is to fulfill our mission of helping more people in our community live healthier lives, while also allowing people in the community to learn more about us in case they need our services in the future.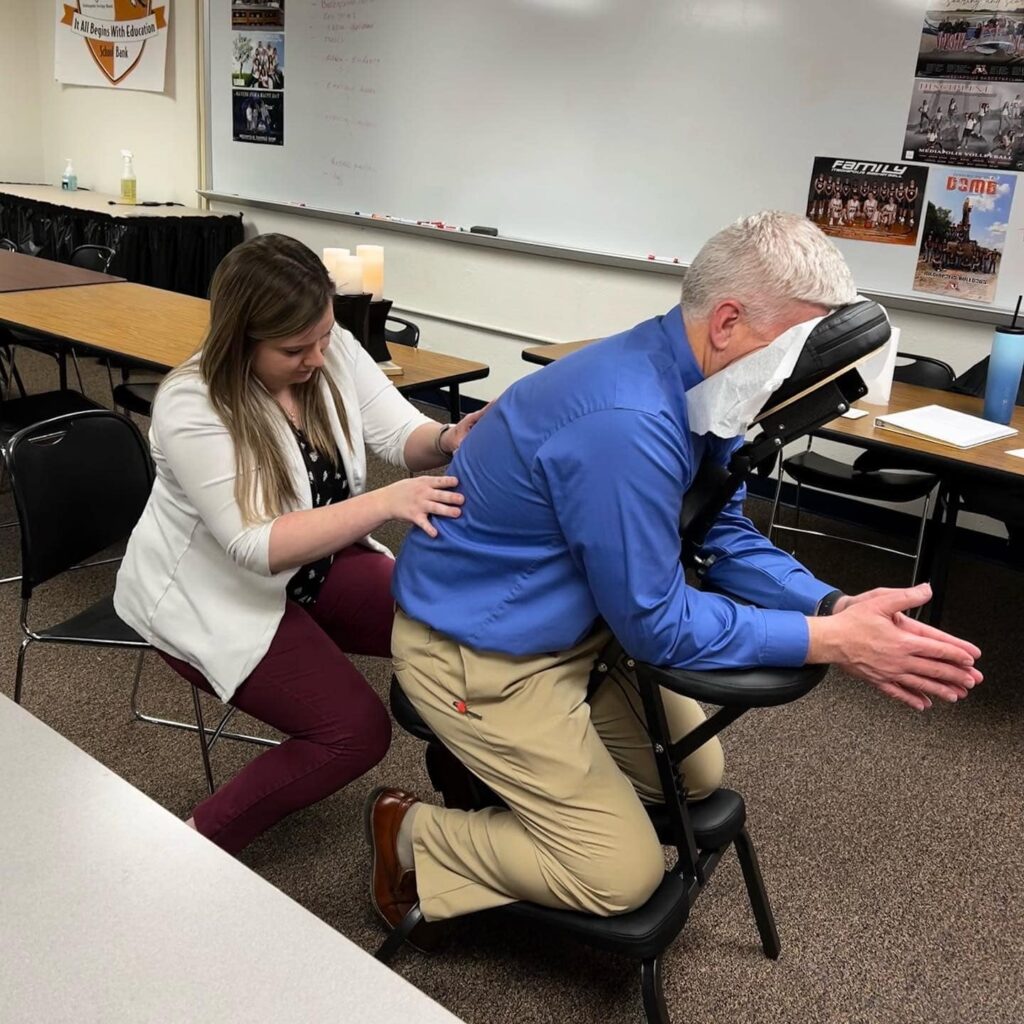 How does a massage day benefit your company and your employees? Some of the immediate and long-lasting health benefits of our services include:
Reduced muscle tension
Improved blood flow and circulation
Increased energy, alertness, and productivity
Decreased stress and anxiety
Improved mental acuity
If this sounds like something that you would be interested in, contact Mediapolis Natural Health by sending an email to
[email protected]
or by calling the clinic at
319-394-9120
and leaving us an email address. Check out some of the pictures below of events we have done in the community!